Exalted Ruler's Report – May 2021
Exalted Ruler's Report – May 2021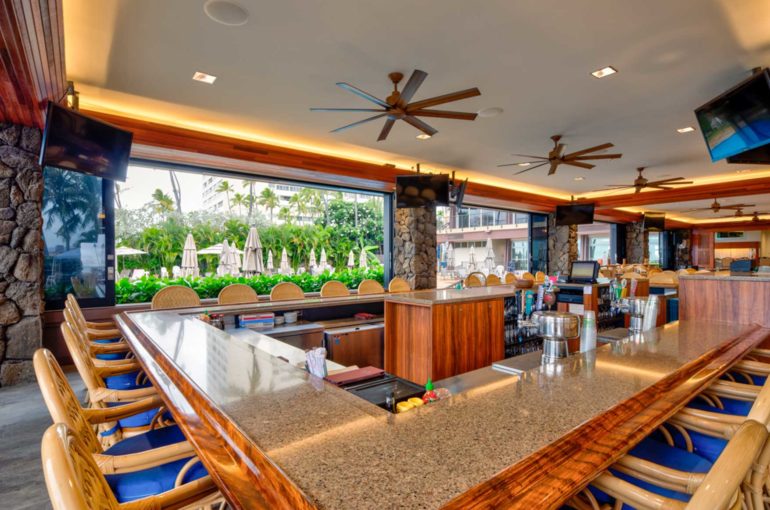 Aloha Kakou, my fellow Elks! Welcome to May!
The winds and rains of spring are slowly letting up to the warmer days ahead. I hope you're all enjoying relaxing a little more, and safely getting out to see friends and families, as the effect of vaccinations take hold and restrictions around our island start to ease a bit. I looked back to our Aloha Elk a year ago, and we published the clear announcement to fully shut down as the evidence of what was to come became clearer, and we buckled in for an uncertain future. Now, a full year later, things
are starting to feel more "normal" as our economy recovers, and island visitors return. It is so wonderful to see more and more of you return to the Lodge with your families and friends enjoying each other in our beautiful setting!
Mahalo Nui to Delorese, Bunny, Liz and Judy for stepping up and quickly hosting a mini Easter celebration for keiki & their families during Easter weekend. This wonderful group of fellow Elk volunteers came through in a pinch.
We will celebrate Mother's Day on May 9th! Please come down and reserve a table for our especially delicious Mother's Day Brunch and a few surprises for Mom!
For Memorial Day at month's end, we'll have our Elks' time-honored ceremony to honor our veterans and those who served. There will be more announcements about this as well, stay tuned!
If you check out our calendar, you'll also see an increase in the variety of Wellness Classes we are offering members. Ever wanted to try yoga, taichi, aqua aerobics? Well, now is your chance, please come on down!
I hope to continue getting you engaged in the good, fun, Charity work our Lodge can do. We currently have terrific activities throughout the year that benefit Veterans, Kupuna, Scouts, the Kumulōkahi youth, the homeless community, and others… These could always use a little of your help. Please let me or the Board know you're willing & we'll point you in the right direction!
Also, if you have NEW ideas and ways of reaching out and engaging members who want to give or share a little time…whether spearheading an exciting new event, joining a committee of interest, or even volunteer just a few hours here and there, I'd love for the Lodge to support you fulfilling what you envision.
As we swing into summer and if our island community continues to stay the course, we'll try to ease what we can around the lodge and club. That said, as always, please remember to be safe, wear your masks inside, respect the current guidelines & follow the guidance to malama each other.
Lastly, thank you so much for your continued support and ideas – it's been so energizing to me, your Board, your Staff, and hope you also feel how this energy resonates throughout the whole membership. I'm excited to serve as ER for you!
Mahalo nui loa,
Shannon Ball,
Exalted Ruler
sball@elkslodge616.org