A. V. Gear: First Trustee
A. V. Gear: First Trustee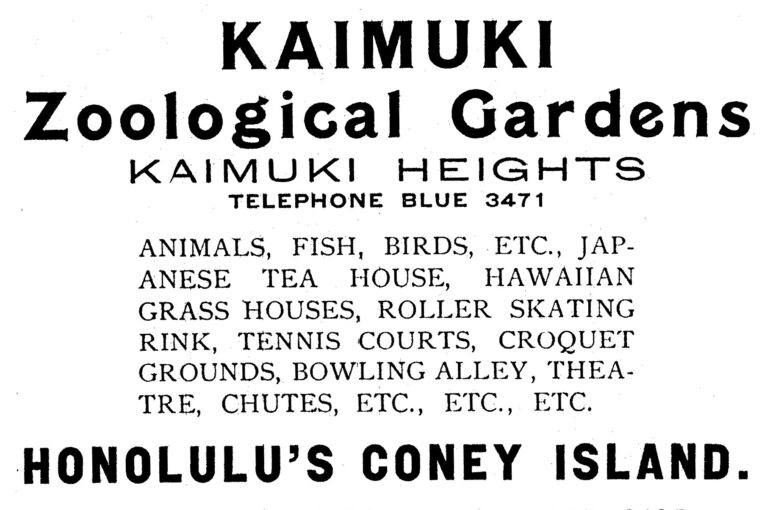 In 1901, Albert van Clief Gear was elected one of three initial Trustees of Elks Lodge 616. Being first was something A. V. Gear did frequently. He was born, August 23, 1866, before his brother George D. [616's first Loyal Knight – Aloha Elk April 2001] and moved to Hawaii before George. In 1888, he came to the islands as a teacher and assistant principal at the Fort Street School. Three years later, he gave up this 'regular' job for a variety of short-lived, non-traditional occupations and island firsts.
He marketed Hawaii's first mechanical adding machine (if you don't 'count' the abacus). His ad in the February 1896 Evening Bulletin touted the merits of the "Mechanical Arithmetic" done by the Comptometer ("It Saves Half the Time and All the Worry").
He was the 1897 secretary for Pioneer Building & Loan, Hawaii's first savings and loan financial institution, founded in 1890, partly by Theodore F. Lansing.
Beginning in 1898, with business partner Lansing, Gear marketed Kaimuki house lots in Hawaii's first large scale residential subdivision. They got brother George, and a lot of other people, to buy a lot despite the blowing red dirt, no streets, and limited water supplies.
Gear, who once latinized his name, "Albertum," for a city directory, was a real promoter. He and Lansing did just about anything to bring attention to the Kaimuki area. In 1900, Gear had one of the 200-foot masts for the Interisland Telegraph Company relay stations tied to brother George's house. Albert, not a "Marconi man," was the receiver when the first message was transmitted from Iolani Palace.
In 1905, Gear pushed Kaimuki as a place to raise a family. Wholesome entertainment included Hawaii's first zoo "at the end of the Rapid Transit line." "Honolulu's Coney Island: Kaimuki Zoological Gardens" included a dazzling array of amusements: dancing nightly, Japanese tea house, bowling alley, roller skating rink, tennis courts, Hawaiian grass houses, croquet grounds, theatre (vaudeville twice weekly), and the zoo. The quality of the zoo may be inferred from the fact that the zebra consisted of a Kona nightingale (donkey) painted with black and white stripes.
A venture on Lanai, Maunalei Sugar, failed and drove Gear, Lansing & Co. into financial troubles, but years later Lansing would call Kaimuki a success.
Over the years, A. V. Gear jumped from job to job. During 1897 he was the manager of the Evening Bulletin (one of the papers that merged to make the Star Bulletin). He served a legislative term, 1897-99, in the House during the Republic of Hawaii period. Between 1903 and 1917, he made a living as a bookkeeper, real estate or business agent, a lawyer, Manager of the Real Estate Exchange Ltd., a Business and Commission agent, and manager of the Mokapu Cotton Plantation. He was an on and off notary public. Later Gear settled into a more establishment life with jobs as a Chief Clerk District Court of Honolulu (1918), and eventually Deputy Territorial Auditor (1920). Finally he was FIRST to hold the position of Budget Director (1925). Gear was a Republican who switched to the Democrats. Territorial Governor Farrington, a Republican, appointed him over the objections of party stalwarts. Going out with a bang, his appointment caused a storm. In 1926 he retired, as relieved Republicans celebrated the appointment of James W. Lloyd, their original pick for the job. In retirement, Gear seems to have led a quiet life until his death in 1933.
Wouldn't Hawai'i have been a duller place without Albert van Clief Gear?
Anita Manning, Lodge Historian
For more fun firsts you may enjoy reading
Firsts and Almost Firsts in Hawai'i, R. C. Schmitt, R. Ronck (ed.). 1995. UH Press.
References:
Directory & Handbook of Kingdom of Hawaii. 1890
Evening Bulletin. 12 Feb 1896
PCA, Honolulu Advertiser. 18 Jun 1900; 5 & 9 Jun 1925; 19 & 20 Mar 1926; 4 Sept 1939: 5, 7; 2 Mar 1946
Polk-Husted. 1903-1933. City Directory.
The Sales Builder, Wanna buy a lot?, Jan 19363-10