Exalted Ruler's Report – September 2022
Exalted Ruler's Report – September 2022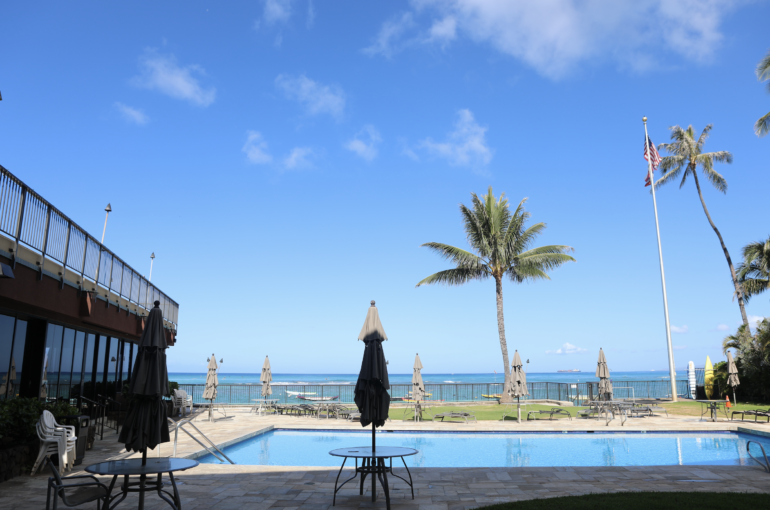 September 1, 2022 | Exalted Ruler
"The Constitution only gives people the right to pursue happiness. You have to catch it yourself." -Benjamin Franklin
Aloha Kākou,
September starts off with a day when we can all try to catch a little happiness at our traditional Elks 616 Labor Day BBQ. Ono food and good company are on tap.
Nowadays Labor Day is viewed as the official close of the summer season. Vacation time is over and it's time to "get back to business". Here at the Lodge we can still catch some happiness while attending to our business. Sitting around the pool or enjoying the view from the lanai while working remotely on our computers certainly ranks pretty high on my happiness scale.
This is a far cry from the original intent of the holiday. Labor Day was originally proposed in 1882 in New York City as a tribute to American workers. It is a reminder and a celebration of the contributions and achievements of American laborers.
At that time, on the continental US, the average factory worker toiled between 14 and 16 hours a day in hazardous conditions, to return after work to a rented apartment that was pest and vermin infested. If they were lucky enough, the tenement they lived in might have one or two indoor toilets, and a half dozen outhouses for about 100 tenants. Monthly wages for 26-28 days of work ranged from $8 for children to $14 for women and $26 for men. Children as young as 5 worked in mines and factories across the nation. Unions were being formed to combat poor working conditions and subsistence wages. Here, on the islands, workers faced similar conditions. Laborers working ten to twelve hours a day in cane fields or mills would return exhausted at twilight to dismal termite ridden bunkhouses. Their pay averaged $15 per month for 26 work days. It's hard to imagine this, as we Zoom into our next meeting from a quiet spot in the lounge.
The Sunday following Labor Day will mark the 21st anniversary of the deadliest terror attack in history. One that dramatically altered how we live and work. September 11th, 2022, Patriot Day, shattered many dreams and changed forever our standard for normal. Air travel will never be the same. We will never be the same Most people, who are old enough to recall that day, remember where they were and what they were doing when the planes struck. The Honolulu Lodge will hold a brief ceremony and tribute in memory of this tragic event.
On September 25th, our National Veterans Service Committee and the Elks Kumulokahi Canoe Committee will be hosting about 75 veterans who are part of the Wounded Warriors Ohana program. They will have lunch around the pool and there will be activities for the families. The highlight of the day will be outrigger canoe rides provided by members of the Elks Kumulokahi Committee.
Our Lodge Pin contest is now in full swing. We are asking you, our members, to design our new Lodge Pin. We are looking for one that will convey pride in the Honolulu Lodge and its commitment to Elks core values. Check your e-blast for contest rules and entry form, or pick up a form at the lodge front desk. The winning entry will receive a $300 gift certificate for dinner at our Club restaurant.
Our Wellness and Health Committee, chaired by Bunnie Takahashi, is working on a project to enhance our lodge in ways to enable it to be part of our member's Blue Zone of Happiness. More on this next month.
E Hana Kākou
Let's work together
Gloria Yau
Exalted Ruler
If you want happiness for an hour, take a nap. If you want happiness for a day, go fishing. If you want happiness for a year, inherit a fortune. If you want happiness for a lifetime, help someone else. -Chinese proverb