Reminders of the Castle Home
Reminders of the Castle Home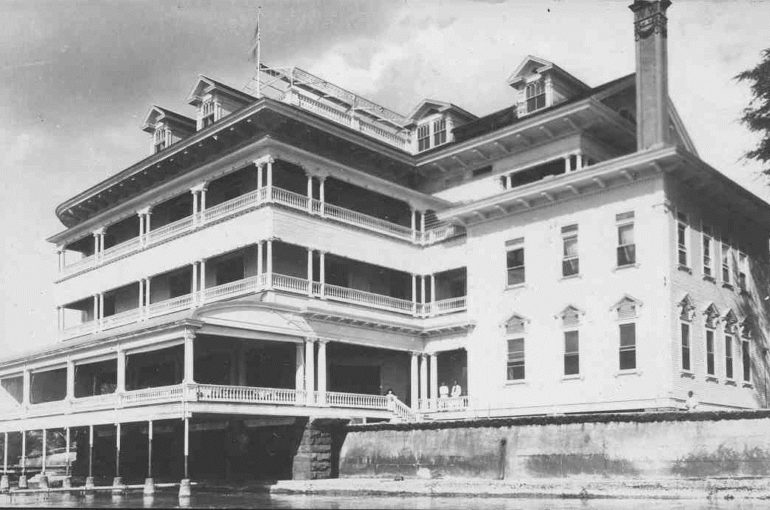 When members and their guests walk along the Lodge sea railing near the pool, you look out at the view or sunset over the ocean. If you instead looked down, you could see the past. Constantly washed by the waves are 6 flat-topped black basalt rocks, the last remnants of the James Castle home which became Lodge 616. The stones were footings for pillars holding up the home's dining room. Facing the ocean, 9 wooden pillars sat on round cement footings, and in the rear a row of heavier pillars sat on those rocks.
Diners got a great view and the sound of the ocean lapping beneath the building. Interviews with elder Elks reveal in the late 1940s and early 1950s the over-ocean dining room also provided a dinner time amusement for children and pau-hana employee benefit.
Past Grand Esteemed Loyal Knight Ray Medley recalled son Gaines went fishing from the dining room lanai. Gaines kept a pole in the basement and "harassed minnows" while members dined. Nicholas Czar, past House Committee member, recalled members fishing, but not during dinner! Ray recalled off-duty employees torch fishing for squid on the reef using a kerosene pot on a pole. Diners watched as they ate. Past District Deputy GER George Adams recalled with dining room closed and guests departed, Club workers fishing with bread-ball baited cane poles.
The dining room was fairly elegant and the historian asked "where could you keep a fishing pole?" Medley: "My son kept his pole in the basement, near the slot machines." Startled historian: "Slot machines?" YES ! Lodge 616 had 'slots' during and after World War II. Adams and Czar agreed slots profits helped pay off the mortgage. After a federal court ruling declared the one-armed bandits illegal in private clubs the machines left Lodge 616.
On your next Lodge visit, walk out to the ocean and look down – into the past – but no fishing !
References:
George T. Adams, PDDGER, Nicholas Czar, and Ray G. Medley, PGELK, Interviews May 2001
Honolulu Advertiser 4 May 1959
Anita Manning, Lodge Historian