Slowly but surely, we are opening facilities at the Lodge and Club
Slowly but surely, we are opening facilities at the Lodge and Club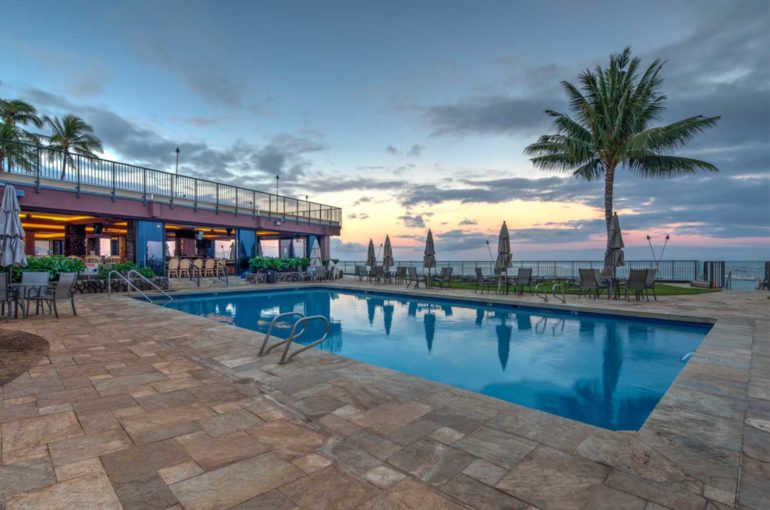 Slowly but surely, we are opening facilities at the Lodge and Club. As I've mentioned in all of the updates, we are making modifications to our operating scheme as needed to enhance members' enjoyment, while maintaining compliance with state and city requirements. It's a tribute to our order that members have displayed such a cheerful willingness to play by the new rules. Mahalo for all of your kokua and let's continue watching out for each other.

This Saturday, June 20, we'll open the pool, but with restrictions that will keep us in compliance with the mayor's order. The plan is to rotate access to the pool throughout the day. Please see below for details.

POOL DECK:
Pool Deck closed Monday and Tuesday except for lap swim 6AM-8AM. Ocean access available seven days a week beginning at 6AM. No gathering on the pool deck on Monday and Tuesday.
Poolside tables reserved for parties of 3-6 people and are available by reservation Wednesday-Sunday in two blocks from 9am-1pm and 2pm-6pm. (1PM-2PM sanitizing) Parties will be seated by greeter.
Walk-ins accommodated based on availability. No saving tables.
Poolside tables must be vacated by 6pm for sanitizing and dinner seating.
Lounge chairs available on first come, first served basis. No time limits. Lounge chairs must remain distanced. No more than three lounge chairs in a group. No saving lounge chairs.
POOL USE:
The pool will be open for lap swimming only from 6AM-8AM, seven days a week.
Free swim will run from 9AM-1PM and 2PM-6PM. Because the restaurant and bar are operating at 50% capacity, pool use is for groups seated outside only. Groups are responsible for distancing while in the pool. No mingling in the pool between groups.
Access to the pool will rotate every thirty minutes. Tables and lounge chairs will be color coded green and blue. Green will have access to the pool for 30 minutes at the top of every hour and blue will have access for 30 minutes at the bottom of every hour.
We'll have a color-coded flag at the end of the pool closest to the bar that will designate whose turn it is. When it is your turn at the top or bottom of the hour, simply change the flag to your table's color. This will signal to the group in the pool to exit so that the next group enters.
For now, we believe this system will give fair access to the pool while ensuring the distancing that is required under City rules. We ask that members to self-regulate in a spirit of sharing and aloha.

We are aiming to open the fitness and locker rooms by July 1, so please stay tuned for blasts regarding those facilities.