Exalted Ruler's Report – October 2021
Exalted Ruler's Report – October 2021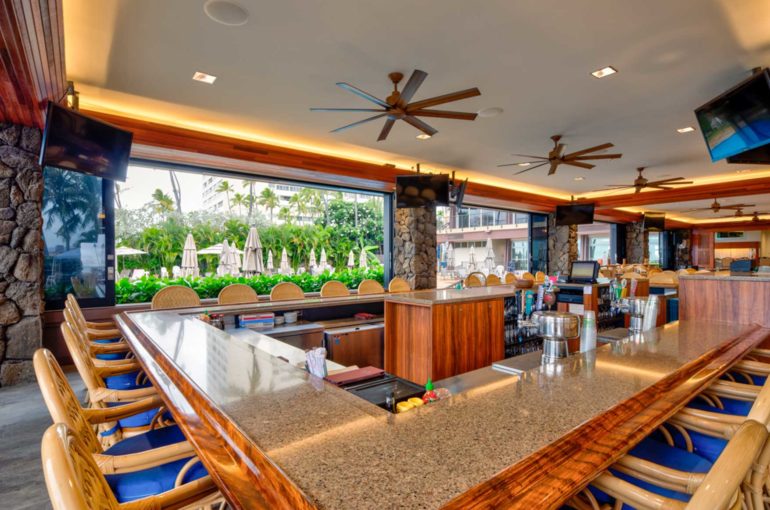 Aloha Kakou, My Fellow Elks~
Happy October to all. These times are nothing if not interesting. We continue to practice our social aikido: bending and weaving with the evolving pandemic, the city's responses, our own Lodge's needs, and our duty to protect our members.
One year ago, we were in the midst of a second stay-at-home order. Our vulnerable kupuna communities were suffering the most. Vaccinations were yet to be approved, and wouldn't be rolled out for months. Wow. It feels like it's been longer than one year!
We're now weathering limits on gatherings and dining out. While some may disagree with the current orders, as an island community with limited medical resources, we all recognize that something had to be done. As Elks, we must follow these rules, and act for the good of our community. Thankfully, showing vaccination cards and test results is more convenient than a total lockdown.
And the mandate appears to be working. Though clusters continue to pop up, overall rates are declining. Most importantly, hospitalizations are waning, offering relief to healthcare workers, and increasing capacity to care for our entire community.We're doing better, at least as of this writing, and hopefully that continues.
We thank you all for everything you've done to help, in the little or big ways, whether it's at the Lodge, at home, or in the community: reducing gatherings, staying mindful about wearing masks, getting vaccinated, volunteering your time, giving where you can, and practicing patience during a stressful time.
Huge thank you to Bunnie, Liz, Calvin, Rick, Adriana, Bill, Jessica, and the others who've spent time manning the entryway check-ins while we work out the kinks!
Pilikia, or trouble of any kind, is always present. These times can feel especially troubling. Many of us are ready to be out of the woods by now. We can't help second-guessing or armchair-quarterbacking policy decisions. We all have frustrations that we'd like to vent. Even with the tools and knowledge we've gained, we still
have trouble charting a path forward.
We no need make more pilikia though. It's not just about the trouble at hand, but how we overcome it. When trouble falls in our laps we need to deal with it, then step forward and grow from it. Let's work together to move forward.
As for your Lodge, our good work continues. You're encouraged and welcome to join.
This past month we've provided additional support to the Homeless Outreach Medical Education "Street Doctors" programs after their van was vandalized. Through Wallyhouse, we delivered more meals to the hungry. We provided a grant to Aunty Carmen's Kitchen for their homeless meal outreach, which should carry them through a half a year's operation. We assessed Kapiolani Park for the upcoming clean-up day. Thanks to your generosity, we broke a record in the drawing for our Major Project, raising over $30K!
The Lodge has remained open throughout. Wellness classes continue and aqua classes have returned. Staffing is nearly back to normal and the kitchen is hard at work on menu enhancements. Facilities are being maintained and improved. The muddy shower area is being addressed. The extended surfboard-storage area is in
the permitting stage. And membership is robust, with over 60 new members joining last month!
As always: we are an organization based on charity, fraternity, and fellowship. Let's be mindful and look out for each other.
Mahalo Nui Loa,
Shannon Ball,
Exalted Ruler
sball@elkslodge616.org